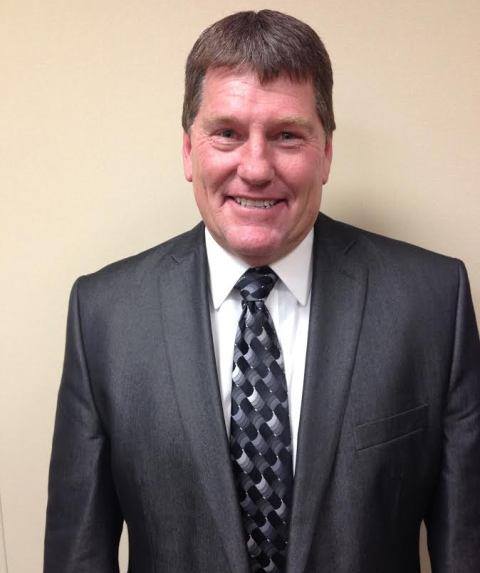 The United Way of the Flint Hills is pleased to announce that Southern Lyon County USD 252 Superintendent Dr. Michael Argabright has been named the 2021-2022 Drive Chair. In this leadership role, Dr. Argabright joins with United Way staff, volunteers, and corporate and community partners to raise funds to improve the education, health, and financial stability of residents in Chase, Coffey, Greenwood, Lyon, Morris, Osage, Wabaunsee, and Woodson counties.
Dr. Argabright is currently in his 16th year as Superintendent of Schools at USD 252 Southern Lyon County and his 35th year in education. Among many other areas of service in education, he currently serves in leadership capacities with the Kansas Schools Superintendents' Association (KSSA), United School Administrators of Kansas, American Association of School Administrators, Southern Lyon County Education Foundation, and more. He proudly serves on the Kansas Hospital Governance and Leadership Committee, Greenbush Health Trust Advisory Board, Emporia Chamber of Commerce/Lyon County Legislative Platform committee, Wichita State University Sports Management Alumni Association, and is a National Delegate for Genex.
Relationships and community involvement are high priorities for Dr. Argabright.  Locally, he serves his community through involvement with Ignite Emporia, the Jones Institute for Educational Excellence, the Flint Hills Special Education Cooperative, Board of Trustees for Newman Regional Health, and is a member of the Emporia Friends of the Zoo. He has also been a past SOS Strong Ambassador.  USD 252 participates in the United Way Campaign in Olpe, Hartford, and Neosho Rapids schools. In 2020, USD 252 was the recipient of the United Way Spirit Award.  
"I am humbled to join the United Way of the Flint Hills as this year's Campaign Drive Chair," said Dr. Argabright. "I encourage community members to support this year's United Way Campaign. That support will help the United Way continue their long tradition of positive community impact and prideful community outcomes."
"Our community is so fortunate to have Dr. Argabright as a leader in education and in other initiatives," stated United Way CEO Mickey Edwards. "I am excited to have him leading the charge in this year's campaign. Dr. Argabright's mantra is 'Pride, Community, Service.' I am excited for him to bring that attitude and his caring leadership style to the United Way campaign. I have no doubt that under his leadership, this campaign will provide the United Way with the resources it needs to improve the education, health, and financial stability of our community."
Dr. Argabright is married to Carla, a teacher at USD 386 in Madison.  They have three grown children, Bradley, Mitchell, and Jacob.  In his spare time, Dr. Argabright enjoys family, sports, gardening, hunting, fishing, and raising Charolais cattle. 
To donate to the United Way, please go to uwfh.org/donate.