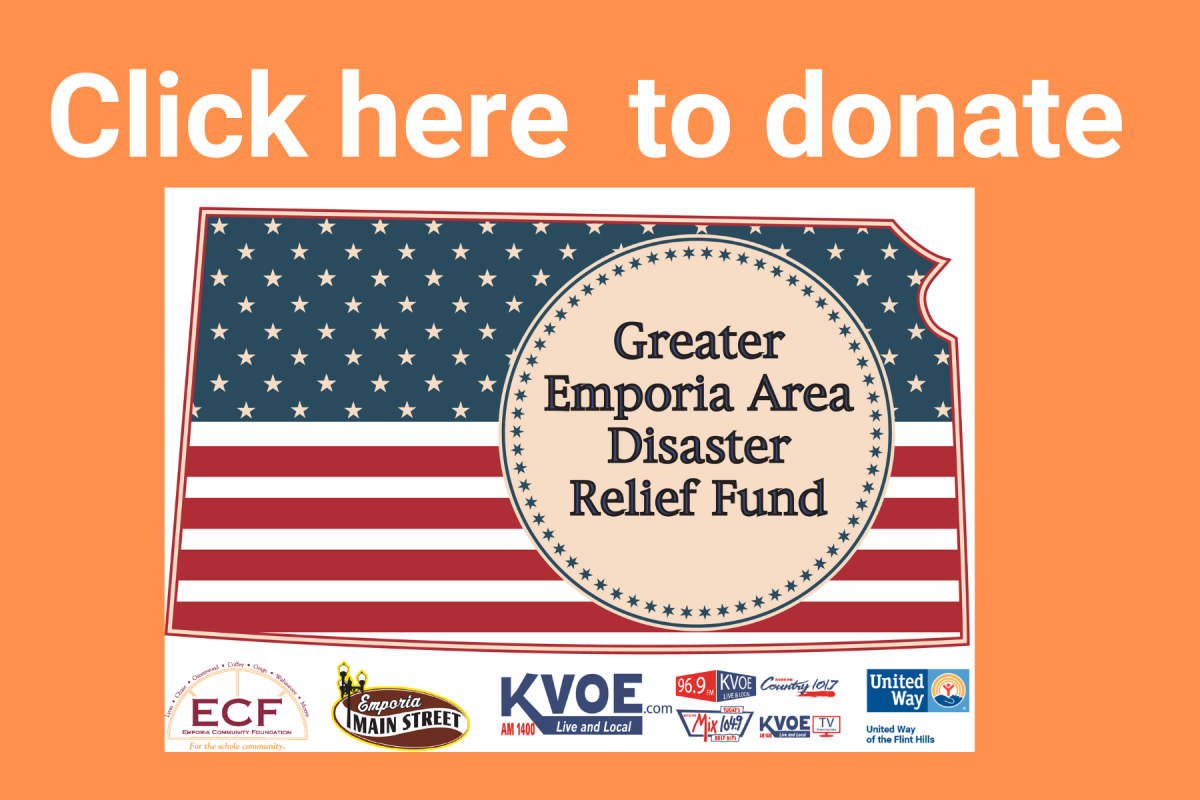 Help
Call 2-1-1  Our 24/7 hotline that can connect you to services in our community.  You can also search online at 211kansas.org
Prescription Discounts and Delivery Assistance FamilyWize has partnered with CVS and Walgreens to offer free prescription delivery as well as discounts through their discount prescription card.  For more information, go to FamilyWize's website.
Financial Counseling H.C.C.I. Inc offers phone and video financial counseling services. Call 800-383-0217 for more information.
Addiction Counseling Corner House offers telephone counseling for those experiencing addiction. Call 620-342-3015 for more information.
Mental Health Services CrossWinds Counseling offers phone and video conferencing for those in need of therapy services. Call 800-279-3645.
Sexual and Domestic Violence, Child Abuse and Neglect It is an unfortunate reality but the sudden loss of employment, the growing economic fears within a family, and the isolation required by the situation increase family violence. SOS has advocates availble 24/7 through their hotline number, 800-825-1295. Please share the number with family, friends, co-workers, neighbors.
Food and Financial Assistance
Morris County Care and Share is available to help by phone; in-person visits are no longer available.  If you are in need of assistance in Morris County, please call 620-767-3707.
Coffey County residents can receive help through Coffey County Resource Council at 620-364-8631.
Food resources in Lyon County.
Emporia Strong  provides information on Lyon County resources for health, food, financial, and housing assistance.
Help House of Osage County is helping with food assistance.  If you are in need of food assistance in Osage County, please call 785-828-4888.
Resources for Osage County residents.
Evergy- For those struggling to pay their bills, Evergy now has more flexible guidelines for financial assistance.  For more information, click here.
Child Care for Essential Workers - the following child care centers are now enrolling children of essential workers. Financial assistance for child care for essential workers is now available. For more information, go to www.ksherorelief.com.
Emporia Child Care - call 620-343-2888
Sacred Heart Child Care - call 620-343-7395
Free Books for Children Under Five
Dolly Parton's Imagination Library is available to all children under the age of 5 in our service area.  The Imagination Library is free to all families and send a book a month from birth to age 5.
Download the enrollment form by clicking here and email it to Hannah. 
Information
Give
United Way of the Flint Hills is joining forces with Emporia Community Foundation, Emporia Main Street and KVOE to create the Greater Emporia Area Diaster Relief Fund. The Fund will serve non-profits, businesses and individuals in Chase, Coffey, Lyon, Morris, Osage, Wabaunsee, and Woodson Counties in need of assistance due to COVID-19. Donate to the Greater Emporia Area Diaster Relief Fund and 100% of your gift will be used to help agencies meet the needs of vulnerable populations.  Ways to give include online, stock, Donor Advised Funds, and mailing in a check payable to United Way of the Flint Hills, 702 Commercial St. Emporia, KS 66801. To find out more about the fund, please click here.
Application for Non-Profits
To apply for funding through the Greater Emporia Area Diaster Relief Fund, please click here.
Businesses that wish to appy to the fund will need to apply through Emporia Main Street's website.